F145 Below
The fixed pool lift F145 -Below is suitable for skimmer or ground deck pools. It can also be used for boats, ports, docks etc. This pool lift can be equipped with a seat+transporter or a sling or other customized devices.
The lift can be fixed to the floor by means of 3 different fixing plates: an external plate to be fixed with pins or a plate to be recessed in a 60x60x60 cm concrete block or, alternatively, a stainless steel bush.
The F145 -Below is easy to remove from the edge of outdoor pools during winter period.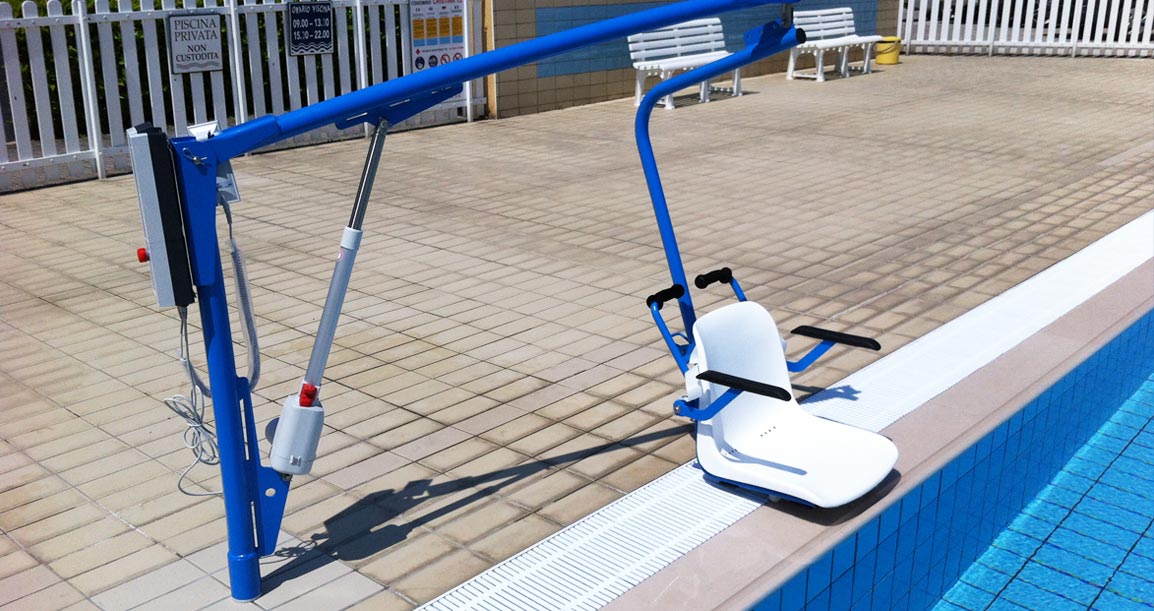 Maximum capacity: 140kg

Maximum arm travel (without support): 1350 mm

Time of down-lifting with weight: 40 sec

Time of up-lifting with weight: 40 sec
Total weight: 63 kg

Battery: 24V

Floor fixing plate: 40 x 40 cm

Power: 12 V
Maximum capacity 140 kg
Maximum arm travel (without support) 1350 mm
Time of down-lifting with weight 40 s
Time of up-lifting with weight 40 s
Total weight 63 kg
Battery 24 V
Power 12 V
Electric box
External battery charger
Rotation 360°
Floor fixing plate 40 x 40 cm
Steeel structure: zinc coated and powder finished
REMOTE CONTROL
BROCHURE